Schedule
10:30 AM:

"Call to Worship"

6:00 PM:

First Sunday Evening
Worship Service
7:00 PM:

Catalyst Men's Prayer

Ladies Prayer
Wednesday

7:00 PM:

Midweek Bible Study

Saturday

6:00 PM:

One Accord Prayer
Welcome
…to The Pentecostals of Orange Park Church!
We are honored that you have chosen to check us out on the web. If you are looking for a church to attend or maybe just to visit in the Orange Park or Jacksonville area, we invite you to worship with us this Sunday.
You'll find a warm, friendly welcome; exciting praise and worship; and most importantly – the Presence of God. Your new friends and family are waiting for you at The Pentecostals of Orange Park! (Greater Jacksonville, FL)
Our Location
Click the address below to find us through Google Maps:

Connect with us on Facebook!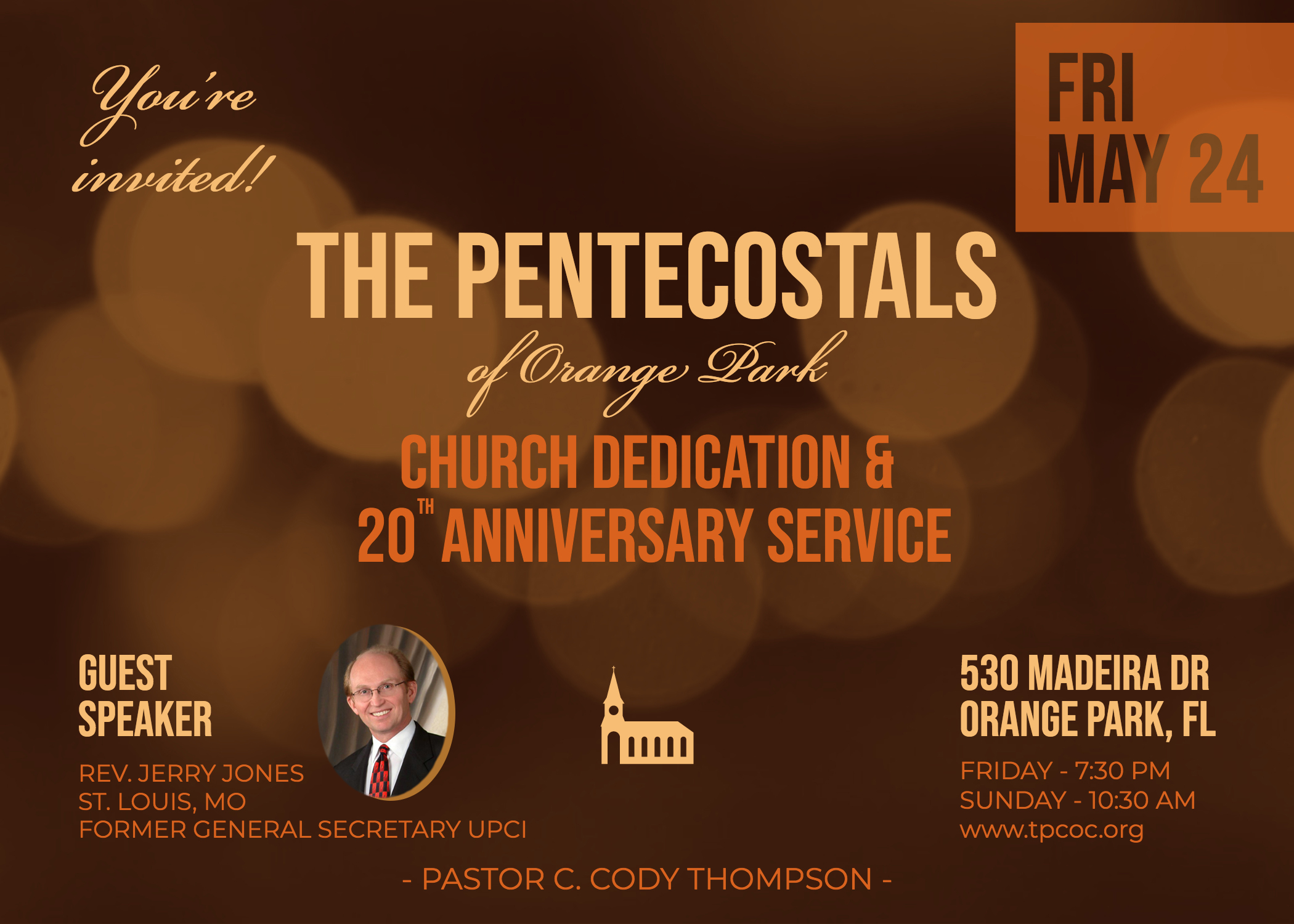 You're invited to join us for an exciting weekend as we dedicate our new sanctuary and celebrate 20 years of ministry in Orange Park!
Services will be held on Friday, May 24 at 7:30 pm and Sunday, May 26 at 10:30 am with guest speaker Rev. Jerry Jones –
St. Louis, MO.
Come celebrate with us as we rejoice in God's provision and look forward to His promises!